ABOUT Dr ATEF MAHERZI
With more than 25 years experience, Docteur Atef Maherzi is one of the pioneer of the Plastic and Aesthetic Surgery in Tunisia.
She is registered in the National Council of physicians under the number of 4787 .
Her private practice started in 1995, she is also Consultant in the United Emirates Arabs, in Kuwait and in Saudi Arabia. She is Court Expert since 1998.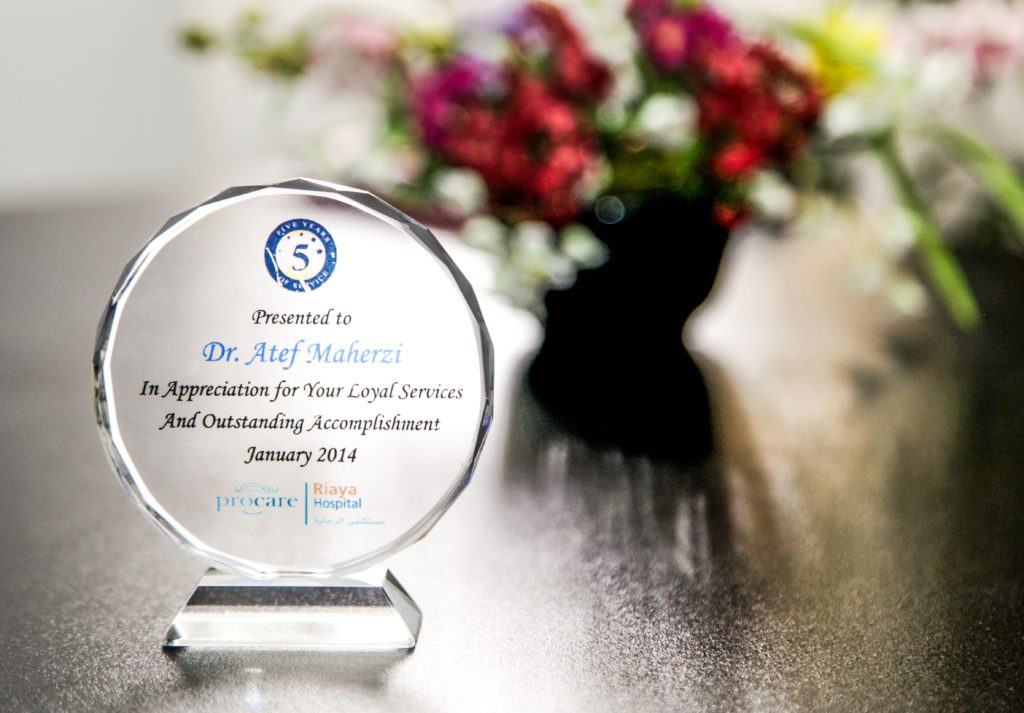 Her background is essentially a french education as mentioned below:
Doctorate in Medicine. Faculty of Medicine of Tunis. It is recognized in France and UK.
MICROSURGERY Degree. Paris VI University. Paris.
Hand Surgery Degree in 1988. Boucicaut Hospital. Paris.
BOARD in PLASTIC and RECONSTRUCTIVE SURGERY. Ministry of Public Health. Ministry of Education. Tunis
Title of International Professor Assistant. Academy of Paris. Paris V University.
PROFESSOR ASSITANT in Plastic Surgery. Faculty of Medicine. Tunis.
Laureate in the competitive exam for Equivalence in PLASTIC AND RECONSTRUCTIVE SURGERY. France
EUROPEAN BOARD IN MEDICAL LASERS. Paris VI University.
She was a physician associated in Paris Hospitals and International Trainer for  the injection techniques.
She is member of the Scientific Societies mentioned below:
Past National Secretary in ISAPS ( International Society of Aesthetic and Plastic Surgery )
Member of ASPS (American Society of Plastic Surgeons )
Member of STCE (Tunisian Society of Aesthetic Surgery )
Member of AMS ( Aesthetic Multispeciality Society )
Member of WOSAAM ( World Society of antiaging Medicine)
Member of SFLM ( French Society of Medical Lasers )